Understand your hereditary risk
Mutations can be inherited from either parent and may be passed on to both sons and daughters. Each child of a genetic carrier, regardless of sex, has a 50% chance of inheriting the mutated gene from the parent who carries the mutation. As a result, half of the people with BRCA gene mutations are male, who would then pass the mutation on to 50% of their offspring, male or female. The risk of BRCA-related breast cancers for men with the mutation is higher than for other men, but still low.[3] However, BRCA mutations can increase the risk of other cancers, such as colon cancer, pancreatic cancer, and prostate cancer.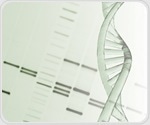 Men with a BRCA mutation have a dramatically elevated relative risk of developing breast cancer, but because the overall incidence of breast cancer in men is so low, the absolute risk is equal to or lower than the risk for women without a BRCA mutation. Approximately 1% to 2% of men with a BRCA1 mutation will develop breast cancer by age 70. Men of Ashkenazi Jewish descent, who have a 1 in 40 chance of being BRCA-positive. Approximately 6% of men with a BRCA2 mutation will develop breast cancer by age 70, which is approximately equal to the risk for women without a BRCA mutation. Very few men, with or without a predisposing mutation, develop breast cancer before age 50.
Unlike other men, men with a BRCA mutation, especially a BRCA2 mutation, may benefit from professional and self breast exams, although medical imaging is not usually recommended. However because male BRCA2 carriers have a risk of breast cancer that is very similar to the general female population, the standard annual mammogram program should be adapted to cater for these high-risk men.
What does a BRCA gene mutation mean for men? READ
Recent Articles
• Male breast cancer in BRCA1 and BRCA2 mutation carriers: pathology data from the Consortium of Investigators of Modifiers of BRCA1/2  HERE.
• What Men Should Know About BRCA Variant Testing HERE
• Genetics of Breast Cancer HERE
• Male Breast Cancer: Grappling With a 'Woman's Disease HERE.
• New Research on Male Breast Cancer: Unexpected Results and Insights HERE.
• Genetic Evaluation For Prostate Cancer Risk: Implications For Urologic Providers HERE.
• Family History and Breast Cancer Risk HERE.
• What Men Should Know About Hereditary Breast Cancer  HERE.
Which men should consider genetic testing for BRCA1 and BRCA2
•  Those with personal or family history of male breast cancer.
• Those with personal or family history of at least two men with aggressive prostate cancers (Gleason score of 7 or greater).
• Men with a family history of ovarian cancer; a female relative who developed breast cancer at a young age (earlier than 50) or developed multiple primary breast cancers; or three or more female relatives with breast cancer at any age.
• Men of Ashkenazi Jewish descent and personal or family history of breast, ovarian, or pancreatic cancers, aggressive prostate cancer, or melanoma.
• Those with known family history of a BRCA1 or BRCA2 mutation.
The Human Face of BRCA – Boston College BRCA Men's Study
Through a series of studies conducted by Dr. Hesse-Biber of Boston College, The Human Face of BRCA seeks to explore the lived experiences of men and women with a high risk of developing cancers related to the BRCA1/2 gene mutation. Though in recent years strides have been made in the fields of cancer and genetics research, less is known about the psychological impacts connected to genetic testing, which can be devastating to both families and individuals.
Too often medical research presents those who are impacted by genetic testing as objects and numbers, but The Human Face of BRCA explores   the faces and experiences behind those numbers that characterize the struggles and stigmas associated with genetic testing and BRCA-related cancers. This site features recent research, publications and books that have explored these psychological impacts of genetic testing as they are rooted in gender, race, masculinity, femininity, and family life.
Our BRCA men's study began five years ago after Dr. Hesse-Biber completed a study on women's experiences with breast and hereditary cancers and BRCA. Since then, Boston College BRCA Study has committed itself to uncovering the unheard stories of men with breast and hereditary cancers and those who have undergone testing for a BRCA1 or BRAC2 mutation. In conducting intensive one-on-one interviews with these men Dr. Hesse-Biber hopes to use the insights gained to inform the medical profession, in particular the genetic counseling and testing process, as well as male-specific cancer treatment programs.
Men eligible to take the study should fall into either (or both) of the following:
• Has a family history of breast cancer and is at a high risk for the BRCA1/2 gene mutation
• Has been genetically tested for the BRCA1/2 gene mutation
Take the confidential men's BRCA survey HERE.